by Dr. Marissa Carter
I wish we were back in 2005 because frankly, we were more prepared back then than we were today.
—Dr Michael Osterholm
The SARS-Cov-2 pandemic is barely 8 months old and so far it has cost hundreds of thousands of lives, complete disruption of the global economy with attendant costs in the tens of trillions of dollars, and hundreds of millions unemployed and in dire straits. The pressure to end the pandemic and minimize its consequences by any means is enormous. So, it should come as no surprise that the very best and worst of humanity are on display. Welcome to the ethics of the pandemic.
Reporting transparency
One of the reasons the CONSORT criteria were developed for randomized controlled trials was to ensure that all data were reported transparently. In the USA there have been many accusations that data are not being reported accurately or transparently, including confirmed cases, hospitalizations, and deaths due to SARS-Cov-2. Some of these accusations have merit and some do not but the driver in many instances is to make the state look "good" in terms of handling the pandemic, for political purposes. While the vast majority of the population thinks these metrics are or should be black and white, we need to remember that it is not always easy to assign the cause of death, and just counting individuals in hospitals who are infected with the virus can be misleading if they are being treated for some other condition.
The entire method which we use to report these and other metrics has also become politically charged. In the USA the CDC (centers for Disease Control and Prevention) has long been charged with protecting the nation's public health, but it was woefully unprepared for the pandemic despite having an adequate budget. Its message earlier in the year was ambiguous at best before it started getting its act together, and the later consistent message was not something politicians wanted to hear in a country that had mostly undergone lockdown.
In early July the president "surmised" that the data the CDC were presenting to the country was not something in his interest. Consequently, his administration decided that hospitals needed to bypass the CDC and send crucial data about coronavirus cases and intensive care capacity instead to a new online system that promised more complete and transparent reporting. What the administration did not understand (or did not care about) was that such data also need to be properly verified and updated several times a week to be useful, and the CDC was handling the process relatively well. Knowing the occupancy rates of hospitals and availability of ICU beds in any given geographic area is essential to forward planning, and as any war commander will tell you if your intelligence about the enemy and its movements suddenly dries up or the data became questionable, you might well end up losing the war.
A month later this initiative is still not working properly and we were truly flying blind for a while. The administration has also changed the information that it is requiring hospitals to report, adding many elements, such as the age range of admitted COVID-19 patients, and removing others—for instance the total number of deaths they've had since the beginning of the year. At the end of July, the HHS reported more than 70,000 patients were hospitalized with SARS-Cov-2 but the COVID tracking project (an organization I would completely trust as transparent) estimates the number at 56,000. How this will eventually play out is anyone's guess, but I've already switched my primary virus data sources from the CDC to the COVID tracking project.
Treating SARS-Cov-2 Patients with Hydroxychloroquine: A lesson in bad ethics and stupidity
In the early days of the pandemic we kept hearing about this drug hydroxychloroquine. It is in fact an old medication derived from quinine, and was first developed in 1945, primarily to combat malaria. It has also been repurposed to treat rheumatoid arthritis and lupus. Adverse side effects with short term-use include hyperglycemia, QT interval prolongation, and idiosyncratic hypersensitivity reactions, as well as retinopathy associated with chronic use, so while these issues may be acceptable for short-term SARS-Cov-2 treatment on an emergency basis, its use as a prophylactic to prevent infection engenders higher risk.
On March 20, a small (non-peer-reviewed) French study was published in the medRxiv archives, a study later shown to be deeply flawed. Because everyone in this era seems to be an instant epidemiologist and evidence-based medicine expert, this kicked off a wave of hysteria in the social media, amplified by Trump administration adherents, who proclaimed hydroxychloroquine to be the "miracle" drug for SARS-Cov-2 treating patients.
This is my summarized sampling of hydroxychloroquine-related events which followed, taken from Becker's Hospital Review, authored by Katie Adams:
May 5: Dr Rick Bright, former director of an HHS agency at the center of the government's coronavirus pandemic response, claims he was fired after he resisted a push from HHS officials for widespread hydroxychloroquine use because its benefits lacked "scientific merit."
May 7: The New England Journal of Medicine (NEJM) publishes a study showing SARS-Cov-2 patients treated with hydroxychloroquine did not experience lower risk of death compared to coronavirus patients who received other treatments.
May 18: President Trump announces he was taking hydroxychloroquine as a preventive measure against COVID-19—this after the FDA's late April safety warnings that the drug could cause serious heart rhythm problems and should not be taken for SARS-Cov-2 outside of clinical trials or hospitals.
May 25: The WHO announces it is temporarily discontinuing its global study of hydroxychloroquine after The Lancet published a study 3 days earlier (May 22nd), which showed that patients who received hydroxychloroquine experienced a significantly higher risk of dying than those who did not receive it.
May 28: Research published in The Lancet shows that cancer patients with SARS-Cov-2 who received hydroxychloroquine and azithromycin experienced a risk of death 2.89 times greater within 30 days than those who did not receive the drugs.
June 2: Richard Horton, editor of The Lancet, claims that the May 22nd study has credibility issues.
June 3: The WHO resumes its hydroxychloroquine trial.
The Minneapolis-based University of Minnesota Medical School releases a study claiming hydroxychloroquine is no more effective than a vitamin placebo in preventing SARS-Cov-2 in individuals who have been exposed to the disease.
June 2: Arizona-based Association of American Physicians and Surgeons sues the HHS for preventing physicians from prescribing hydroxychloroquine as a SARS-Cov-2 preventative.
June 4: The Lancet retracts the May 22nd study.
The NEJM retracts a separate study showing that blood pressure medications were safe to take for SARS-Cov-2 patients. Both studies used data from analytics company Surgisphere, which refused to share its raw data with study authors or a third-party auditor after questions about its accuracy arose.
June 5: A UK–based, non-peer-reviewed study showed no significant difference in the mortality rate at 28 days between SARS-Cov-2 patients who received the drug and those who did not.
The University of Utah terminates its faculty appointment of Amit Patel, MD, who co-authored the two medical papers on hydroxychloroquine that had been recently retracted.
June 15: The FDA withdraws its emergency use authorizations for hydroxychloroquine and related drug chloroquine.
June 17: WHO announces it has removed hydroxychloroquine from its global study.
June 19: Novartis discontinues its hydroxychloroquine trial for SARS-Cov-2 patients citing slow enrollment.
June 20: The NIH stops its hydroxychloroquine SARS-Cov-2 trial.
July 2: The International Journal of Infectious Diseases publishes a study conducted by researchers at the Henry Ford Health System, who claim that SARS-Cov-2 trial patients receiving a small dose of the drug within the first two days of their hospital stay were more likely to survive.
July 8: STAT publishes an article exposing the flaws in Henry Ford Health System's study.
July 29: Vizient's July 2020 Drug Price Forecast reveals that hydroxychloroquine saw a 1,132 percent increase in spend during March and April.
Ohio's board of pharmacy prohibits pharmacists from dispensing or selling hydroxychloroquine to treat SARS-Cov-2, only to reverse its decision a day later due to a request from the state governor.
Aug 2: The journal Arthritis and Rheumatology publishes a systematic review of 46 studies in which SARS-Cov-2 patients were treated with hydroxychloroquine. The authors state: "hydroxychloroquine use was not associated with benefit or harm with regard to COVID-19 mortality."
Aug. 3: Two Henry Ford Health System executives write in an open letter that the persisting political climate has made any objective discussion about hydroxychloroquine "impossible."
First, I want you to notice the absolute confusion going on during this period. Second, due to the pressure to get "key studies out the door," two editors of the most prestigious medical journals on the planet made egregious errors in allowing studies to not only receive premium treatment but flawed peer reviewing, resulting in retraction shortly thereafter. This compounded the confusion. Third, there is no coordinated national response that should have kicked in as soon as it became obvious that using hydroxychloroquine for treatment of the virus was at the very least problematic. This allowed people who have no business (and no expertise) to continue to weigh in on the subject, thus obfuscating the issues.
Systematic reviews started coming out by the end of July and I picked one well-conducted one to show that while treatment of SARS-Cov-2 with hydroxychloroquine does not necessarily mean harm to the patient, there's no benefit either. Consequently, on an ethical basis we should not be treating patients at all with this drug but many patients continue to receive the drug regardless. This mess continues because instead of equitable discourse about the drug trials what followed was a completely politicized diatribe in which one was either in the pro or anti hydroxychloroquine camp.
Scams and misinformation
Since the very beginning of the pandemic misinformation and scams have abounded. There is a huge ethical dimension to this because countless individuals have suffered and many lives have been lost as result. In a recent study, researchers followed and examined SARS-Cov-2 -related rumors, stigma, and conspiracy theories circulating on online platforms, including fact-checking agency websites, Facebook, Twitter, and online newspapers, and their impacts on public health. Information was extracted between December 31, 2019 and April 5, 2020, and descriptively analyzed. They identified 2,311 reports of rumors, stigma, and conspiracy theories in 25 languages from 87 countries. Claims were related to illness, transmission and mortality (24%), control measures (21%), treatment and cure (19%), cause of disease including the origin (15%), violence (1%), and miscellaneous (20%). Of the 2,276 reports for which text ratings were available, 1,856 claims were false (82%). The results following this misinformation were that approximately 800 people died, 5,876 individuals were hospitalized and 60 developed complete blindness after drinking methanol as a cure of coronavirus. One can only imagine what the counts will be by the end of the year.
Some of this misinformation was due to sheer lack of education, but that said if this is what you believe and you promote it, I believe you should be held accountable. Obviously, that's not going to happen, but it's amazing to me how so many people do not think about the ethics of what they are doing.
Final thoughts
Humans have always held strong views about disease and pandemics. The infection fatality rate for SARS-Cov-2 is fairly low (perhaps 0.3% to 0.6%), so many people perceive that number (wrongly in my opinion) as no worse than a bad flu season, which may be why there has been such a backlash against lockdowns and public health measures. But if this virus were anything like SARS or MERs in which the IFR was 10-30%—odds of dying more equivalent to Russian roulette—would our experience of ethics be different or matter less? Experts say they that we have already dodged several, potentially more lethal pandemics in the last couple of decades and when we face such a biological holocaust, I suspect ethics will play a vastly more important role.
The views and opinions expressed here are those of the author and do not necessarily reflect official policy or position of any other agency, organization, employer or company.
About the Author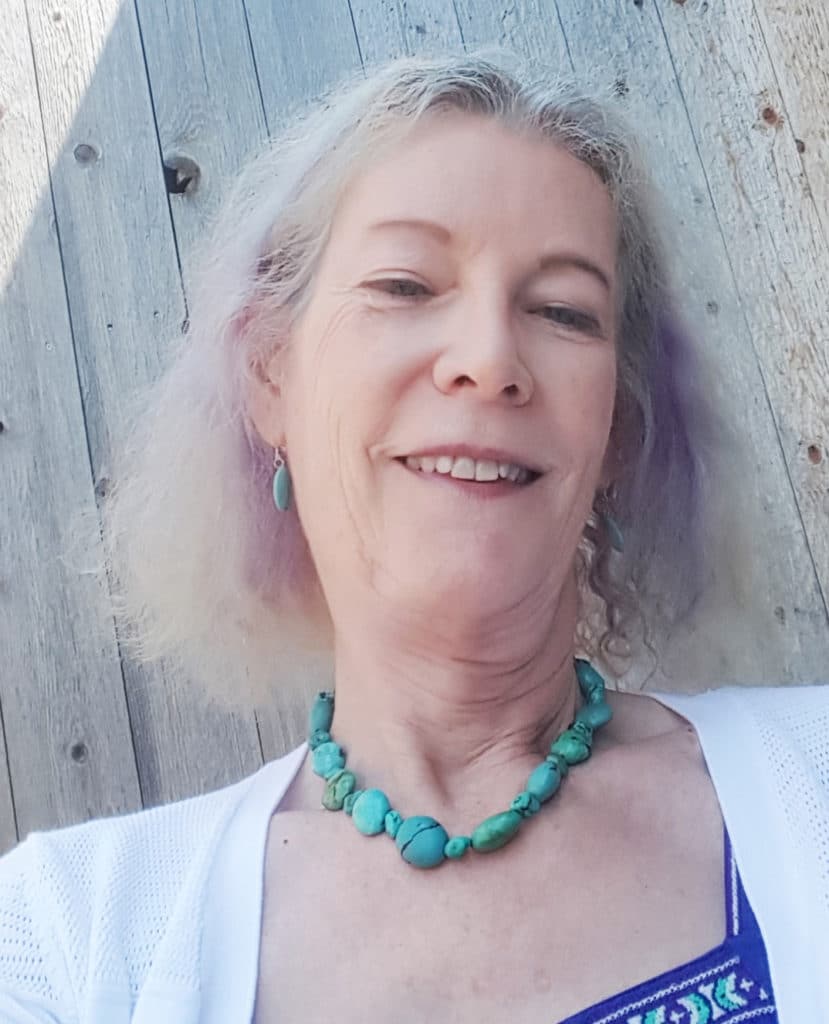 Dr. Marissa Carter was born in England and obtained an MA in biochemistry from Oxford University. Following a brief research period at St. Bartholomew's Hospital in London on the pineal gland, she moved to the United States, where she spent 2 years as a fellow at MIT. In 1986 she graduated from Brandeis University with a PhD in organometallic chemistry, publishing several groundbreaking papers. From that time until late 1999, she held a variety of positions in the chemical and plastics industries, working in basic laboratory R&D, pilot plants, and full-sized chemical plants. She has also worked in Sales, Marketing, Technical Service, as well as Product Development, thus gaining insight into best practices of teams, TQM, and project management. Since the inception of SSI, she returned to medical research, and has collaborated with several groups in the areas of ophthalmology, wound care, evidence-based medicine, and epidemiology, the results of which have been recently published, with many more papers in press. Dr Carter's strengths lie in the many scientific disciplines in which she worked that she brings to bear on medical problems. She is a peer reviewer for the journals Wound Repair Regeneration, International Wound Journal, Ophthalmology, Journal of Infection, Eye, and many others. More recently she has also been given that task of managing the Global Indicators Field Testing Project to Pilot the WHO Global Indicators in Latin America (eye care). Education: Oxford University, Oxford, England M.A. in Biochemistry; Post-graduate: Brandeis University, Waltham, MA Ph.D. in Chemistry.